How Shahid Kapoor Came To Know That Priyanka Chopra Cheated On Him
Shahid Kapoor is known for his best films as well as for his affair with actresses Kareena Kapoor and Priyanka Chopra. According to media reports, Shahid was in such a serious relationship with Priyanka at one time that once the Income Tax Department raided Priyanka's house early in the morning, Shahid had opened the door. This incident had made a lot of headlines at one time.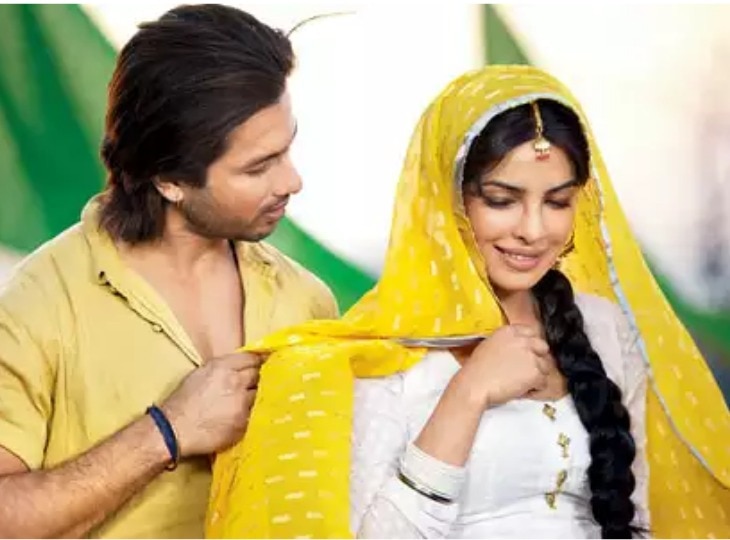 However, let us tell you that not only the affair but also Shahid's breakup with Priyanka was in a lot of discussions. It is said that Priyanka started avoiding Shahid by saying that he was busy shooting for films. Shahid got suspicious of Priyanka and asked one of his friends to keep an eye on the actress. It is said that this friend of Shahid was a common friend of Priyanka and Shahid.
After hearing the revelations made by this friend of Shahid about Priyanka, the ground slipped under the feet of the actor. According to media reports, Priyanka was not cutting off from Shahid due to being busy in films, but the reason was something else. Priyanka was having an affair with someone else and it is said that she cheated Shahid. After this incident, there was a breakup between Shahid and Priyanka.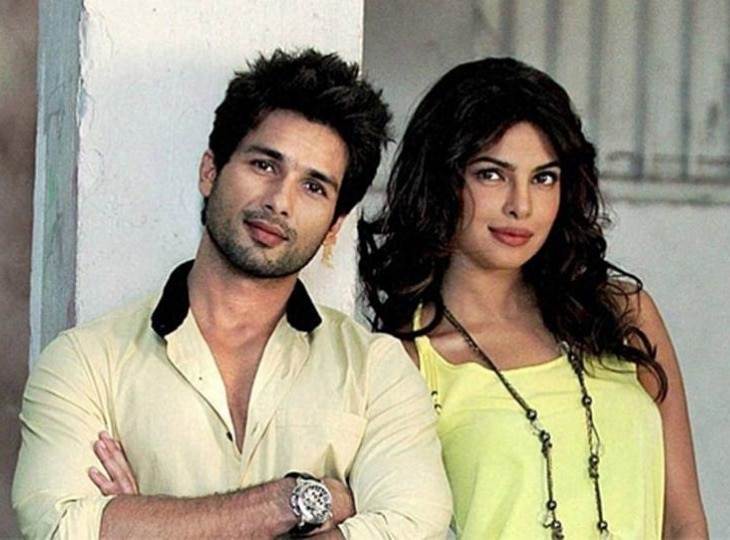 Once on filmmaker Karan Johar's chat show 'Koffee with Karan', Shahid openly talked about his breakup. Shahid had told that his affair with Kareena Kapoor lasted longer than Priyanka Chopra. Shahid had also said in Karan's show that a very famous celebrity had cheated him. It is believed that Shahid was pointing towards Priyanka Chopra.
Scam 1992 Is Top Indian Series In IMDb List Of Highest-rated TV Shows
Popular series 'Scam 1992: The Harshad Mehta Story' has managed to make it to the Internet Movie Database (IMDB) worldwide list of Top Ten Highest Rated TV Shows. The project starring Prateek Gandhi and directed by Hansal Mehta has been the highest rated show in the list of 250 shows. 'Scam 1992: The Harshad Mehta Story' got a rating of 9.6 out of 10 on IMBD. The show directed by Hansal Mehta has secured the ninth position in the world class list.
The rating of a film or series in IMBD is determined on the basis of ratings given by the users and its scale is up to ten only. Top of the list is 'Band of Brothers' followed by 'Breaking Bad' and 'Chernobyl' respectively.
Other shows that followed "Scam 1992" include "The Wire", "Avatar: The Last Airbender", "Game of Thrones", "The Sopranos", "Rick and Morty", while the Japanese animated series ranked tenth. 'The Fullmental Alchemist' got it.
According to the media report, to work in this series, Prateek Gandhi had to increase the weight of 18 kg and he also increased it. During an interview, he had told that, 'I weighed 71 kg earlier and during the series it was up to 89 kg.'
Dharmendra Went Out On The Head Of Cows And Buffaloes At His Farm House
Dharmendra, one of Bollywood's most famous actors, is spending time at his farmhouse away from the limelight these days. Dharmendra is also very active on social media. He often stays connected with the fans by sharing his photos and videos. Recently Dharmendra (Dharmendra Farm House) has again shared a video, in which he can be seen with his cow and buffalo. This new style of Dharmendra is being liked by the fans.
Dharmendra has shared this video on his official Instagram account. A spectacular view of his farm house is being seen in the video. It can be seen further in the video that after seeing the calf, he says that our calf has grown. This new style of Dharmendra is attracting the fans as usual and he is also giving his feedback on it continuously.
Dharmendra will soon be seen in 'Apne 2'. Both his sons Sunny Deol, Bobby Deol and grandson Karan Deol will also be seen in this film. Let us tell you that most of Dharmendra's time is spent at his farmhouse. Dharmendra, 84, goes to Mumbai only on special occasions and then returns to his farmhouse. Dharmendra has spent the entire time of the lockdown at his own farmhouse. Anyway, this farmhouse of Dharmendra is very beautiful and its video and photo artists keep sharing on their social media accounts from time to time.
Bbar revealed the symbol of Sushant Singh Rajput unfulfilled wishes, the late actor wanted to go to this place
Sushant was a different thing
Pratik Babbar said in an interview,"I am lucky that I shared the screen with Sushant Singh Rajput. I used to meet Sushant in gyms and events. Whenever I used to meet him, I used to think that there is something different in this guy. During Chhichhore, both of us used to prepare for the scenes together and during this time they became friends."
Sushant wanted to go to Antarctica
Pratik Babbar further said,"Sushant Singh Rajput used to get very warm and he loved to joke. Anyone could talk to him. He loved to talk about quantum physics, stars, science and galaxies. I still remember that he wanted to go to Antarctica. Sushant had said that he will go there after Chhichhore is over."