SSR Death, Mumbai Police Did Not Find Anything Suspicious, Police Want To Close Sushant Singh Rajput Death Case
Today (June 14) one year is being completed for the death of late actor Sushant Singh Rajput, but so far nothing has been done by the country's largest investigating agency, the CBI. Now the Mumbai Police wants to close the case in this case.
Actor Sushant Singh Rajput committed suicide with his own kurta in his Bandra apartment on this day, June 14, 2020. After which the Bandra Police registered the ADR and started investigation. Meanwhile, on the basis of the complaint of Sushant's father, the Bihar Police had registered a case against his girlfriend Riya Chakraborty, his family and manager Shruti Modi.
After some time, this case was transferred to CBI after the permission of the Bihar government. A Mumbai Police official said that even though the FIR is with the CBI and the investigation is going on, but we still have the ADR investigation pending, which we have not closed yet.
Since we have investigated this matter from every angle, but we did not find anything suspicious on the basis of which we should convert ADR into FIR.
The Mumbai Police also said that when the matter went to the CBI from Bihar, the CBI had taken all the original documents from the Bandra police station for its investigation.
CBI's investigation is not completed yet, that's why CBI has not yet returned those original documents to Mumbai Police, Mumbai Police is waiting for the day when they will get those documents back and once the documents are in hand So the police will officially shut down the ADR.
Aaliyah Kashyap Says, She Want To Ghost Her Boyfriend Shen
Alia Kashyap, daughter of filmmaker Anurag Kashyap, is also active on social media like a star kid, she runs her own YouTube channel and sometimes comes in the headlines for her questions. Alia now spoke openly about her boyfriend Shane and said that she wanted to 'ghost' him but everything changed after Khushi Kapoor's persuasion. Actually 'ghost' means to disappear suddenly and never to contact.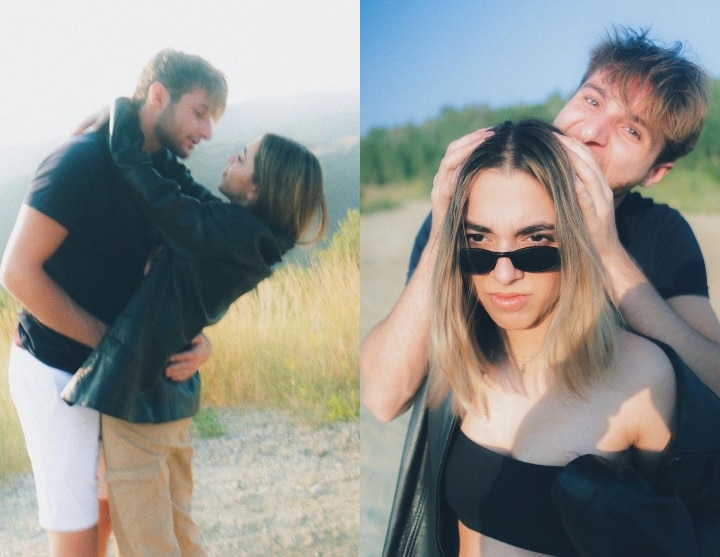 met Shane on dating
Alia completed 1 year of relationship with boyfriend only last month. The two met through the dating app 'By Invite Only'. Alia said that she met Shane after their breakup. I didn't want to go into a long relationship. So just for fun I joined a dating app. I thought talking to other boys would make moveon easier. I didn't even give my number to anyone.

Of Shane 'Ghost' Alia wanted to do
Alia further said that "When I met Shane, he asked to talk on the video call and I agreed. I was in India and she was in America so I said okay. I'll Facetime you. After this I called my best friends Khushi and Muskaan and said that I am going to 'ghost' it, I do not like these virtual type of dates, then they persuaded me to talk to Shane. We talked for 4 hours at first. After that we started talking for hours every night.
Alia celebrated the first anniversary of her relationship with Shane last month. For this, he also wrote a special note in which he called Shane as his best friend. With this, he also shared a montage of his photos, which he described as his best 365 days.
When Karan Kundra Slapped Roadies Contestant For Hitting His Sister Called Him Samaaj Ka Keeda
Karan Kundra Slapped Roadies Contestant: The reality show MTV Roadies has a long history of controversies. From violent contestants to abusive judges, this show has often been making headlines. During the auditions of Roadies Rising in 2017, 'Gang Leader' Karan Kundrra left fans in shock when he slapped a contestant for killing his sister. The contestant had written in his entry form that the most embarrassing moment of his life was when his sister decided to marry her friend against his will. The contestant told that he even killed his sister for this.
Rannvijay Singh, Neha Dhupia, Harbhajan Singh and Prince Narula, who were gang leaders on the show, all called him out for his behaviour. Apart from this, the contestant said that it was actually his fault how he treated his sister and slapped her hard.
Seeing this behavior of Karan Kundra, the contestants as well as the rest of the judges were stunned. After this Karan started a lesson on bigotry and said, 'You are talking about the society, are you not the biggest insect of the society.' Karan said, 'The contestant should have been happy for his sister instead of worrying about the world.'
Krushna Abhishek Says Kapil Sharma Show New Entrant Sudesh Lehri Has Bought A New Car, But There's A Twist
Sudesh Lehri bought a new car: The audience's favorite comedy show 'The Kapil Sharma Show' is once again coming back among the fans. Fans are very happy with this news. Recently, the promo video of the show was shared by Kapil on social media. At the same time, now Krishna Abhishek has shared a post on his Instagram. While in one post he shared a cartoon avatar of his co-stars, in another, he shared a video with Sudesh Lahiri jokingly recounting how he bought a 'second hand car'.
Krishna praised a fan who made a caricature avatar of all the characters of 'The Kapil Sharma Show'. Sharing the picture, he wrote, 'Whoever has made has made it very well, but how did Bharti and Kiku become so thin and Archanaji has just left school. Did a wonderful job. Let us tell you that Krishna Abhishek and Sudesh Lahiri have been performing together for a long time. He was a partner in 'Comedy Circus'. Then in the year 2018, Krishna started working in 'The Kapil Sharma Show'. At the same time, now Sudesh will be seen in the new season of 'The Kapil Sharma Show' along with Bharti Singh, Kiku Sharda, Chandan Prabhakar and Archana Puran Singh.
In his next video, where the actor is seen walking on the side of the road, Krishna tells the fans that Sudesh has bought a second hand car. He says that as soon as he signed the show, he managed to buy the car. However, in the end, they take everyone by surprise when Sudesh turns the camera towards the car which was nothing but a wreck.
In a recent interview, Bharti Singh told that due to the losses in the epidemic, everyone had to cut the fees. The comedians are said to have slashed their fees by 50 percent for the show, and are hosting Dance Deewane 3 even after deducting 70 percent of their fees.